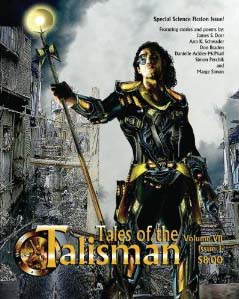 "Dream of Monarchs"
First publication for pay in
Volume 7 #1 of Tales of the Talisman
This was a reworked story I used in connection with Plato's Cave in Critical Thinking.

My trilogy,The Elder Saga, is finished.
Finding an agent or a publisher is a different job, slow moving, and infuriating.

Upstart Mystique is complete. Motif for all my writing is social commentary not unlike what Clarke was famous for.
Authoring takes up much time and reading has taken a serious hit. However, writers must read. I have provided reviews of the books I have read and recently noted when I finished each.
Read Mrs. Braden's Submission to NCTE on improperly posted teacher grading based on student scores.
Read my letter on education to the editor of the Wilson Quarterly.
Read my comments to Diane Ravitch on her book The Death and Life of the Great American School Systemhttp://www.dianeravitch.com/comments_page12.htm
Thirty years after A Nation at Risk
http://neatoday.org/2013/04/25/a-nation-at-risk-turns-30-where-did-it-take-us/
Good article. Here's the final paragraph:
"In some ways, A Nation at Risk was helpful, but what we've seen in the past 30 years are too many misguided efforts – most notably No Child Left Behind – that have only compounded the problems the report identified," Van Roekel said. "Educators across the country work hard to give their students the great education they deserve, but lawmakers cannot keep pulling the rug out from under them with bad ideas. We need to do what we know works. We need to fully fund our schools, invest in early childhood education, increase parental involvement and keep our class sizes small, especially in high-poverty schools at the lower grades. This is how we'll make our schools work for every student."